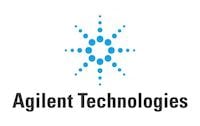 Since April 2010, LabWare has maintained a strategic partner relationship with Agilent Technologies to exchange technical details and tools to integrate LabWare LIMS with Agilent systems.
LabWare LIMS was successfully integrated with the Agilent OpenLAB Electronic Content Manager (ECM). OpenLAB ECM is a secure laboratory data repository solution for the Agilent OpenLAB suite, which also supports many other third party chromatography systems to provide central storage of chromatography raw data across multiple platforms.
OpenLAB ECM Software Development Kit is fully integrated with Labware's LabStation. Data is transferred from the CDS to the Labware LIMS via OpenLAB ECM, providing a streamlined workflow that maintains regulatory compliance.
The integration was designed in a way that ensures Agilent and LabWare can update software independently without customer impact. This successful deployment demonstrates how Agilent and LabWare collaborated to satisfy customer's data needs for more tightly integrated solutions.