Integration of North West Analytics and HighCharts
LabWare has a long track record of helping our customers get the most from their data. With dynamic reporting capabilities enabling the compilation of targeted data sets or the generation of formal reports, our customers have achieved more with their data.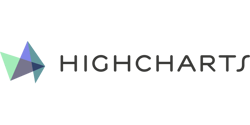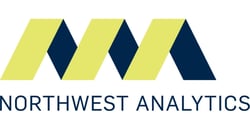 With the integration of Northwest Analytics platform and HighCharts throughout our visual workflows, laboratories can get instantaneous statistical assessments and data comparisons allowing scientists to identify outliers and other data-related issues using tools such as control charting, product trending, and many other statistical assessments.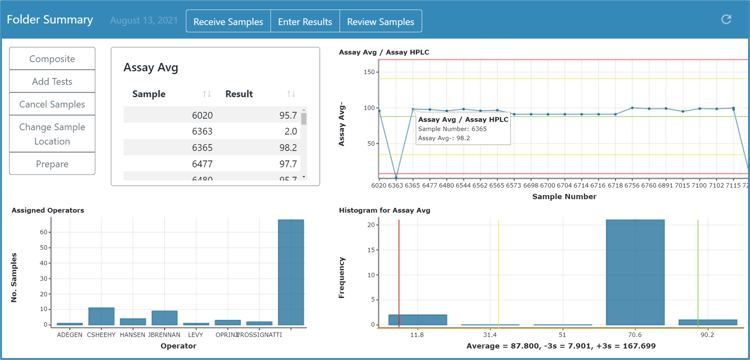 KPI Dashboards
The dashboards used to drive many of the processes within LabWare contain appropriate graphical and tabular representations of the process being performed. The Key Performance Indicator dashboard contains measures to aid with the efficient operation of the laboratory. These graphical and tabular metric tools are fully configurable, ensuring the information you need to operate your laboratory is at your fingertips and the KPIs you've defined for your processes are built into your dashboards and constantly reported in real-time, ensuring the data you want is the data you see.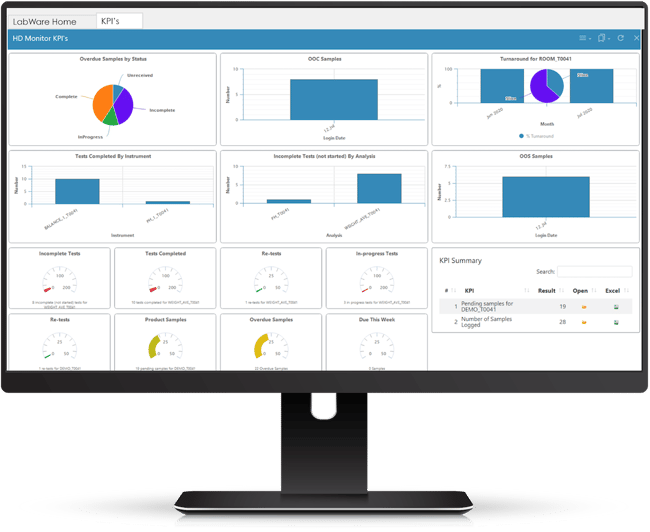 These advanced analytics have been utilized in many of our customer systems. As the volume and complexity of the data being gathered continue to rapidly increase in all the industries we support, different approaches can be applied to give our customers a competitive edge leveraging more advanced Data Science techniques, Machine Learning, and Artificial Intelligence.
LabWare Partners with CompassRed

With the advent of the global pandemic, LabWare partnered with CompassRed, a company that specializes in the application of Artificial Intelligence and Data Science to complex large data sets, letting the data drive the discussion rather than just analyzing what is thought to be important to measure.
In this partnership, mapping of millions of Covid testing outcomes to geometric sampling data and patient demographics has helped track trends in cases based on the location of sampling, time of sampling, the distance between patient home and testing sites. This data can help focus resources on the ground by understanding the tolerance for distance to travel to find testing sites and the types of testing preferred.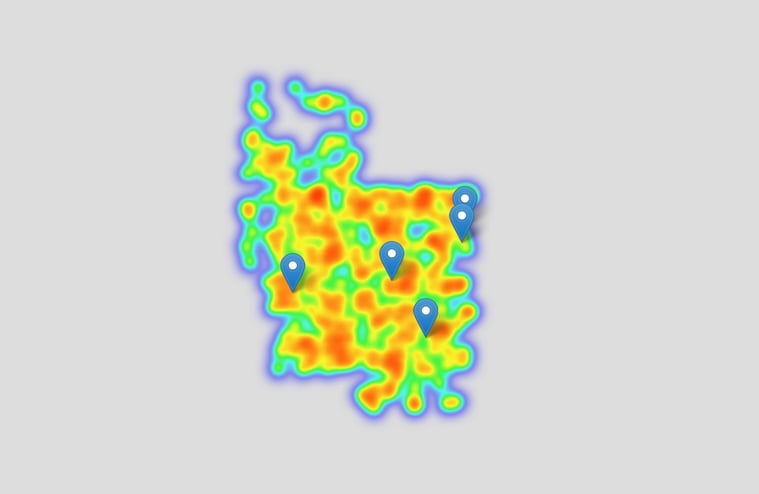 These Data Science driven approaches are now being embedded into LabWare for utilization by any of our customers. Through partnerships with our customers, the power of Artificial Intelligence, Machine Learning, and Data Science can be brought to bear on their specific datasets, offering a competitive advantage through LabWare's ongoing drive to ensure our customers get the most from their data.