WILMINGTON, Del.-- LabWare, Inc., recognized worldwide as the leader in enterprise laboratory automation software, today announced that it has dominated the Laboratory Software Category in G2's 2021 Spring Grid Reports.
LabWare's placement at the top of the LIMS, ELN, and Lab Inventory Management is based on outstanding customer reviews from around the world and reinforces its' position as the best comprehensive solution for labs of all types, functions, and sizes.
"For over 30 years, our sole focus as a company been to build the most powerful and versatile LIMS in the world," said Head of North America Sales Mike Learner. "Positive feedback from customers and independent firms like the G2 Grid Reports demonstrate that we're solving problems and making work easier than ever for laboratory professionals across a wide range of enterprises."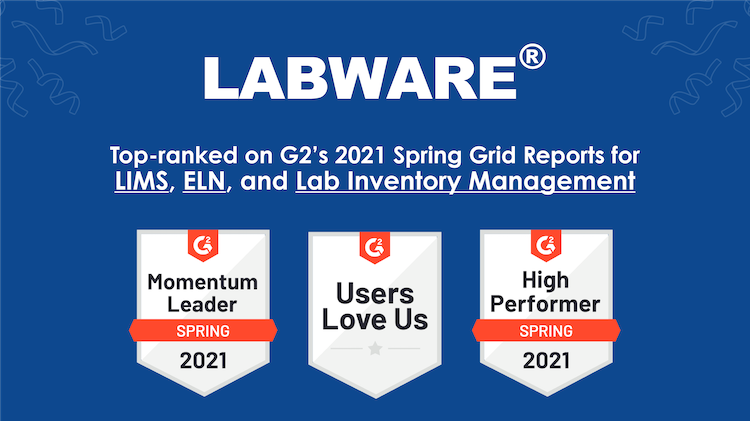 10 Recent Customer Testimonials of LabWare LIMS
LIMS
LabWare was named a "Momentum Leader" in the LIMS category. The Momentum Grid® identifies products that are on a high growth trajectory based on user satisfaction scores, employee growth, and digital presence.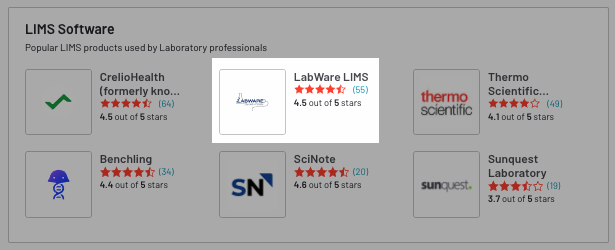 Electronic Lab Notebook
LabWare is the top-ranked Electronic Laboratory Notebook product, according to our amazing customers!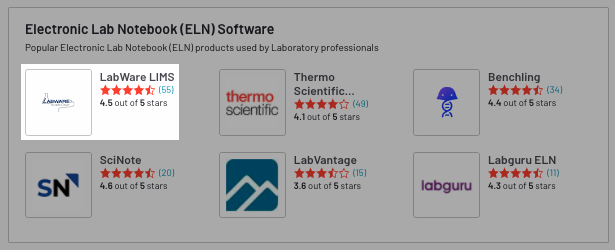 Lab Inventory Management

Laboratory professionals also ranked LabWare at the top in Lab Inventory Management.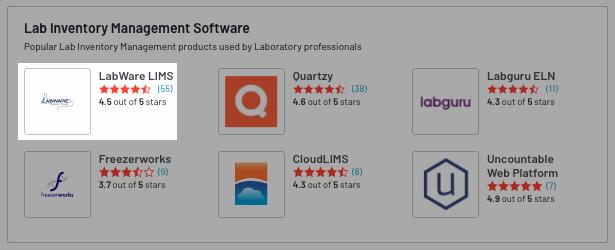 Flexible LIMS Deployment Types

Flexibility is often highlighted by our customers as one of their favorite LabWare features. It's critical to point out that we have flexible deployment types for laboratories with unique requirements and urgent timelines.
SaaS - Cloud-hosted by LabWare. Validated and preconfigured for rapid deployment.
LabWare Hosted -

Cloud-hosted by LabWare. Best practice industry solutions customized for you.

Your Cloud - Cloud provider of your choice. Completely customized.
Self-Hosted - Locally hosted through on premise installation. Completely customized