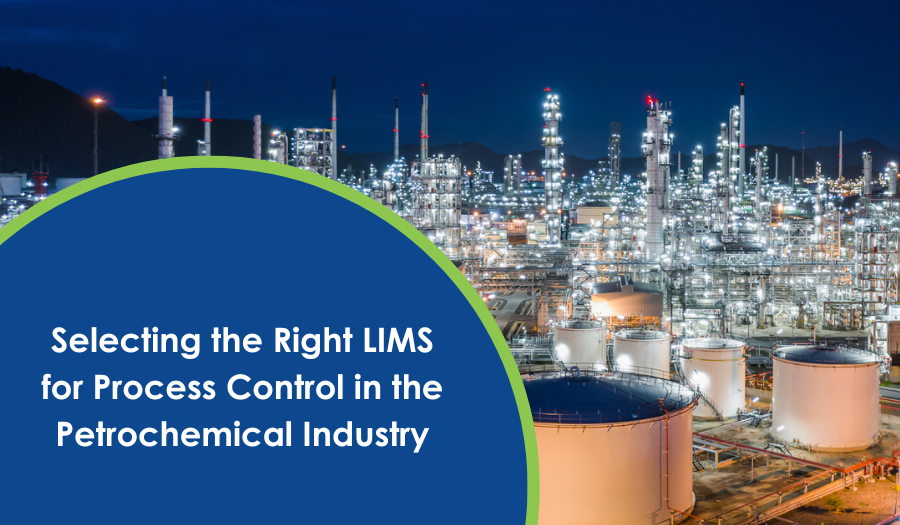 Facilities and operations in the oil and gas industry often struggle to balance meeting strict regulatory compliance thresholds while running quality lab operations—time matters in an industry where minute mistakes make for costly repairs and production delays.
Precise testing and up-to-the-minute monitoring of systems are complicated if your operation still relies on manual data entry and antiquated reporting systems. The mistakes can stop here with productive, easy-to-use software.
Take Your Lab to the Next Level With LIMS
As time passes and technology becomes readily available, petrochemical companies have begun integrating automated systems into their laboratory facilities. These systems not only increase the effectiveness of the research and development function but also help to safeguard product quality.
How? These systems can streamline lab processes, allowing lab technicians valuable time to create, monitor, and test both current and new compounds.
Optimized processes also mean supply chain issues are dealt with at the source by providing up-to-the-minute monitoring of lab processes and supervision of strict compliance with industry-wide regulations and rules. A laboratory information management system (LIMS) is a software-based solution that supports and enhances your lab's operations.
Integrate Software to Improve All Aspects of Your Lab
Use a LIMS to Improve Productivity
With a LIMS deployed, organizations can quickly define testing and inspection models that correspond with their manufacturing, refining, research and development or distribution processes. Data collection is automated with built-in instrument integration capability. Detailed information is retrieved within the lab and remotely by performing in-line analysis. A LIMS is flexible, scalable, and customizable, allowing you to improve productivity in your lab quickly without wasting valuable time and money.
Use a LIMS to Increase Efficiency
Whether your lab uses traditional instruments or state-of-the-art robotics for process control, LabWare's LIMS allows your organization to increase efficiency and eliminate paper-based data recording systems by interfacing with an extensive list of lab equipment. By removing paper, you can decrease your error rate. Moreover, the system is fully configurable to accommodate many laboratory types while moving away from traditional pen and paper. A LIMS can support your system from within by managing large data sets and allowing easy documentation for multiple research experiments simultaneously.
Use a LIMS to Ensure Quality
When quality is at stake, you don't want to waste time entering data manually in your lab. Instead, you want your lab technicians to focus on the task at hand, refining each process to ensure accurate results every time. Using LIMS allows you to integrate a flexible system designed around templates you configure to fit within the confines of regulations and rules of your lab and processes. Government regulations are complicated, and keeping track of them is challenging. A modern LIMS can set controls and do the monitoring for you.
Top Features for Oil and Gas Testing in the Petrochemical Industry
Whether your petrochemical organization is upstream, midstream, downstream, or more focused on refining or research and development aspects of the industry, LabWare LIMS offers comprehensive features for the petrochemical industry, which include:
Instrument interfacing tools to process control applications
Integrated ELN
Interface to data historian
Extensive analytics to minimize red flags in continuous production environments
24/7 support
Data sharing
Mobile application
What do all of these features mean for an organization trying to select the right LIMS for process control in the petrochemical industry? They offer virtually everything you could ask for in a LIMS.
Ease of Use
A high-quality LIMS presents ease of use no matter how familiar the user is with software systems because it was designed with an intuitive graphical interface. In other words, you don't have to hire specific tech employees to run the system. The fully configurable menus may be tailored to reflect the specific roles of individual users. This feature means less time training staff on how to use the new system and more time on refining the processes and pushing quality products through the supply chain.
Detailed Reporting
Our LIMS is also capable of monitoring continuous and batch-oriented processes. After tracking each event, the software creates a historical record of conformance with internal and external standards and regulations like ASTM 6299. LabWare's LIMS enables customers to define testing and inspection models that correspond with their petrochemical process.
With built-in instrument integration capability, data collection is automated, inside the lab or in the field. In addition, our software easily integrates with other programs across various platforms to promote supply-chain integration.
Eliminate paper with our electronic laboratory notebook (ELN), a software tool that mimics a page in a paper lab notebook. In an ELN, you can enter protocols, observations, notes, and other data using your computer or mobile device.
Extensive Analysis
With a LIMS, you can baseline and compare the results appropriately. You can also examine the sensory testing results and quickly notice trends that you can use to make decisions. In addition, a LIMS enables you to connect the answers with the samples that may be problematic, so you can ensure that your lab maintains the highest possible quality standards. With a food and beverage LIMS in place, you can be confident that your lab manager can create an efficient and effective testing environment that your stakeholders demand.
Multiple Deployment Options
LabWare LIMS does not limit your organization to one software option. We offer varying levels of solutions, integration and installation, including:
See the Benefits of a Proactive Laboratory Automation
Regardless of the level of software integration or installation, you'll have access to our dedicated, knowledgeable global professional services and technical support staff. LabWare Customer Success Management Services can help you to shift IT costs from operations and drive value back to the business.Get a free consultation with theLabWare team to see first-hand how this adaptable, flexible, compliant, and easy-to-use software can support your ongoing business needs. Shift your focus away from paperwork and begin to standardize procedures and workflows, all while gaining access to robust metrics allowing you to increase compliance with regulatory standards and productivity.