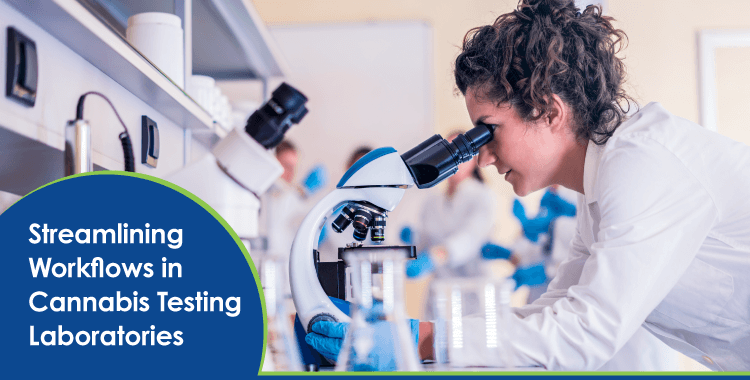 With more people becoming regular consumers of cannabis-derived products, some business analysts estimate that the United States cannabis industry could exceed $100 billion in only four years.
Ensuring the quality and safety of cannabis products is a top priority for cultivators, manufacturers, and distributors to build consumer trust and achieve regulatory compliance. A growing number of US states have enacted new regulations that require comprehensive testing of tetrahydrocannabinol (THC) and cannabidiol (CBD) products by state-accredited laboratories. The tests can determine the levels of THC and CBD, residual pesticides, contaminants, such as heavy metals, mold, and mildew. Testing requirements vary depending on the state and an expanding array of product types, including parts of the cannabis plant, such as flower, leaf, and hemp biomass to processed concentrates, edibles, and topicals.
In general, CBD/THC testing laboratories provide the following analyses:
Cannabinoids
Foreign matter
Heavy metals
Microbial impurities
Moisture content
Mycotoxins
Pesticides
Residual solvents
Terpenoids
Water activity
Many cannabis testing laboratories share similar workflows. Cannabis growers and product manufacturers start the process by placing orders with the laboratory for analytical testing of their products. Product samples are collected, sent to the laboratory, prepared, tested, and analytical results reviewed, leading to a detailed certificate of analysis (COA).
Consistency based on standardized procedures is a trademark of stable laboratory operations. Human errors inherent in manual processes are inefficient, making it difficult to scale, share, and report results. Creating dependable methods and securing them into an established workflow reduces the pressure and burden required to perform the daily tasks and activities necessary to deliver quality results. Manual data handling is typical in cannabis testing but time-consuming and error-prone, particularly as the number of tested samples grows, putting a strain on laboratory personnel. Extensive process controls and complete data review are required to identify and reduce errors.
Setting up a reliable system to track the large volume of information created in this workflow, improve quality, efficiency, and meet evolving regulatory requirements can be a time-consuming and expensive process.
Using a LIMS (laboratory information management system) can help cannabis testing laboratories deliver high-quality results consistently to their customers and achieve compliance by automating laboratory processes and documentation. A LIMS will log, track, record, and report on samples and results in a structured, consistent manner, ensuring a reliable chain of custody while maintaining data integrity.
By eliminating manual data entry and review steps, a dedicated cannabis LIMS
streamlines the testing workflow with:
All auditable laboratory data in one place
Seed-to-sale system interfaces
Barcode labels for sample identification
Cannabis testing analysis library
Integration with instrument commonly used in CBD/THC testing
Customer-specific COA automation
ISO/IEC 17025 document and training management support
LIMS capabilities should grow not only with an individual cannabis testing lab but also with the industry and new regulations. A software-as-a-service (SaaS) LIMS solution purpose-built for the cannabis testing laboratory will do that and has additional benefits:
Low upfront investment
Ready-to-use workflows for sample orders, testing, and data review
Reduced startup time
Secure access from any web browser on any device
Zero IT maintenance and system upgrade costs
A SaaS LIMS should offer cannabis testing laboratories the entire solution, including both infrastructure and day-to-day maintenance, validated according to industry best practices. It should be pre-configured to match cannabis testing processes delivering a fast implementation and streamlined workflows.