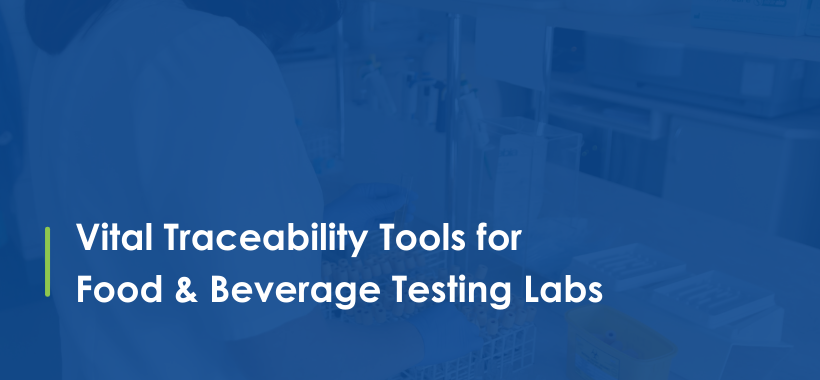 The food supply chain is a system that comprises small and large domestic and foreign producers, processors, packers, distributors, and transporters with few common business practices. It is a system that is becoming more global: Fresh fruits and vegetables are now available year-round, as well as a wide array of exotic foods. These factors have increased the risk of a significant food safety incident.
The difficulty of complying with changing government regulations and enforcement policies creates further complications. What can consumer-facing suppliers do to demonstrate regulatory compliance and protect their brands within such a complex value chain with unique reporting requirements?
By facilitating end-to-end traceability of products and all associated laboratory processes, laboratory information management systems (LIMS) play an essential role in brand protection.
As the voice of the U.S. consumer packaged goods industry, the Consumer Brands Association (formerly Grocery Manufacturers Association) considers ensuring product safety to be its top priority. In addition to product safety, brand protection also plays a vital role for producers. Loss of sales due to brand damage can be as devastating as product recalls, which can cost hundreds of millions of dollars.
According to the FSMA (FDA Food Safety Modernization Act), preventive measures and regulatory compliance frameworks are required. Food and beverage testing labs can use a laboratory information management system (LIMS) to track batch relationships between raw materials, processed materials, and packaged goods. In addition, a LIMS provides a complete overview of product quality in line with regulatory requirements by collecting, storing, processing, and reporting all data generated by a food lab.
There are multiple ways that a LIMS can benefit a lab manager when dealing with vital traceability in food and beverage testing labs.
LIMS Helps With Batch Testing and Genealogy
The ability to trace raw materials and intermediates to finished products is an integral part of batch testing and genealogy. All attributes of the materials are tested using validated methods to ensure they fall within the range established during product development processes and in safety studies. Food manufacturing companies must trace the origin of any ingredient to prove that it's compliant with any governmental regulations and LIMS software can allow you to do that effectively with associated data and samples.
When foodborne illness outbreaks or contamination events occur, efficient product tracing helps government agencies and companies that produce and sell food to quickly identify the source of the product and any contamination that may have occurred. In this way, foodborne illness incidents can be reduced by quickly removing affected products from the market.
Tracking Where Materials are Used with LIMS
One of the most significant issues of the food industry is when labs receive orders for batch sizes that can't be fulfilled within a single production run. Labs can combat this by splitting lots or combining lots into single batches.
At each point of handover, a food processor needs to maintain detailed records that identify the quality, quantity, disposition, and handling of products to minimize risk. Testing raw materials and verifying identities at every handover point is critical for traceability and quality management.
Some examples:
The integrity of this testing data can be ensured by automatically syncing these results to the LIMS. The LIMS can then process, store, analyze, and distribute this information to the company's relevant decision-makers. An added benefit: Supplier certification processes including reduced testing programs can be applied based on analysis of this data.
The Role of a LIMS in the Process of Regrading Food Materials
As lab managers are well aware, food grading is one of the critical aspects of the food and beverage industry. It involves the sorting, assessment, and inspection of a variety of foods regarding their freshness, quality levels, market value, and legal conformity.
Grading food is often done manually by assessing and sorting foods. However, sorting products by size, shape, or quality may involve using machinery to grade foods, such as removing spoiled food from fresh products, for instance.
Regrading can occur when an ingredient or food item was made for one purpose but doesn't precisely meet the specifications required to produce it. A regrade allows you to repurpose the material for a different sale. For example, a product intended to produce a specific fat content may be repurposed for sale to a different buyer's specifications. Using an advanced LIMS can offer consistency and compliance with your food items so that nothing goes to waste and the process is as smooth as possible.