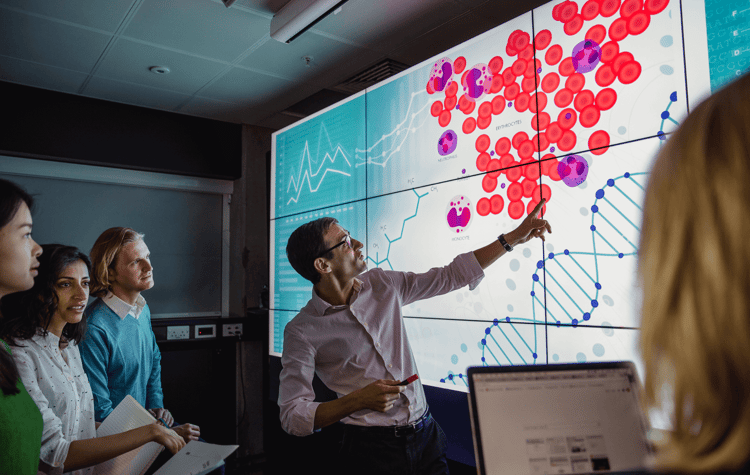 Photo: via Yposkesi
ALTRINCHAM, UK-- LabWare Limited
Yposkesi, an SK pharmteco company, is one of Europe's largest Contract Development and Manufacturing Organizations (CDMO) for gene therapy viral vector manufacturing, which, after a formal selection process of the leading LIMS solutions within the market, chose to implement LabWare as their LIMS solution for their Corbeil-Essonnes (France) site.
Successful Go-Live of Yposkesi's "Track And Trace Solution" Based on the LabWare Pharma Solution


The LabWare Pharma Solution has been live in production since April 2022. The implemented solution provides Yposkesi with full tracking and traceability across all analytical processes for their raw materials and production batches consistently. The new system has been qualified in accordance with the pharmaceutical industry standards, enhancing Yposkesi's ability to comply with regulatory health authorities and facilitating centralized control of numerous analytical activities. The solution is also in alignment with the increase of the production capacity currently in progress at Yposkesi to support its pharmaceutical customers in the commercialization of gene and cell therapy.

"The solution for digital management of analytical processes included in the LabWare LIMS Pharma Solution provides a noticeable benefit in terms of improving the control over data integrity, supervision of analytical activities, and a comprehensive and complete log of the analyzed product. Besides efficiency gains within the operational organization, the end-user interface is intuitive and easy to use. The strong and effective partnership between Yposkesi and LabWare has been key, leading to achieving Yposkesi's expected objectives using the new solution", says Sandrine Fraboulet, Head of the Quality Control Department at Yposkesi.

The collaboration between Yposkesi and LabWare and the flexibility and configuration capacity of LabWare LIMS allowed Yposkesi to address the specific requirements of a pharmaceutical contractor, such as controlling the analytical sample stocks of valuable products. This also assists Yposkesi in their growth.

"The LabWare LIMS solution perfectly reflects and fully integrates with Yposkesi's strategy, especially with our ability to support our customers from the clinical-stage to the commercial stage. As such, the LIMS will enable better control of the "Time to Release" with constant attention to customer satisfaction, to patients, and to simplify the scale-up of production facilities," added Olivier Maurion, Go Commercial Program Director at Yposkesi.

"The project has been a success thanks to the important involvement of the project team. Yposkesi's adaptation of some of their work processes to the functionality and workflows provided within the standard "LabWare Pharma Solution" and LabWare's capacity to offer solutions and expert advice all contributed to the overall success of this project. This approach has enabled Yposkesi to significantly reduce the application maintenance effort and ensures a simplified upgrade of the solution in the future. The company will benefit from continued evolutions and new functionalities offered by LabWare to fulfill the regulatory and functional needs of the pharmaceutical industry. Digitalization provided by LabWare also addresses the innovation and efficiency requirement from the bioproduction company such as Yposkesi," says Mathieu Longuet, French Territory Manager at LabWare.

The implementation of additional standard capabilities for stability management and site environmental monitoring is in progress and will deliver high value to Yposkesi.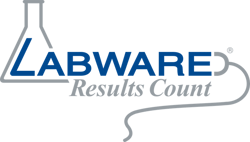 About LabWare Inc.
LabWare is recognized as the global leader of Laboratory Information Management Systems (LIMS) and instrument integration software products. The company's Enterprise Laboratory Platform combines the award-winning LabWare LIMS™ and LabWare ELN™, which enables its clients to optimize compliance, improve quality, increase productivity, and reduce costs. LabWare is a full-service informatics provider offering software, professional implementation and validation services, training, and world-class technical support to ensure customers get the maximum value from their LabWare products.
Founded in 1987, the company is headquartered in Wilmington, Delaware, with offices throughout the world to support customer installations in over 125 countries.
For more information, visit the LabWare website at www.labware.com.

About Yposkesi
Yposkesi, an SK pharmteco company, is one of Europe's largest Contract Development and
Manufacturing Organizations (CDMO) for gene therapy viral vector manufacturing.
A one-stop-shop for biotech and pharmaceutical companies seeking to advance clinical trials and commercialize new Advanced Therapy Medicinal Products (ATMPs), Yposkesi offers a full range of services in lentiviral vectors and AAV (Adeno-Associated Virus) cGMP manufacturing. Within its current 50,000 ft2 (approx. 5,000 m2) facility, Yposkesi operates multiple manufacturing suites for bulk drug substance (up to 1,000 L) and fill and finish to support the growing demand for late-phase projects. In 2023, Yposkesi will bring additional online capacity by increasing its global footprint to 100,000 ft2 (approx. 10,000 m2) with a second large-scale facility designed for EMA and FDA compliance.
Yposkesi's investment in innovation ensures that its bioprocessing platforms deliver high-quality gene-modified cell therapies and in vivo gene therapy projects.
Yposkesi's staff of approximately 200 employees is located on the Genopole Campus in Corbeil-Essonnes (South of Paris), France.
For more information, visit the Yposkesi website at www.yposkesi.com.