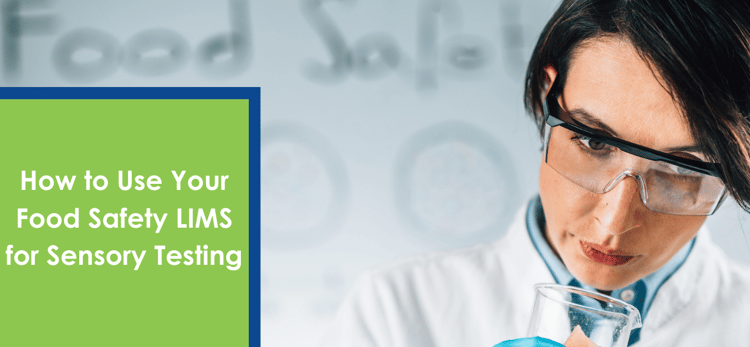 The sensory characteristics of food are directly tied to the overall food quality and can be the make-or-break feature concerning how consumers engage with your product. From testing and determining the food properties like appearance, flavor, and consistency, implementing adequate safety measures in your processes ensures your business remains compliant with regulatory standards while maintaining high quality.
Food and beverage sensory testing relies on human senses to analyze and characterize products. This analysis scientifically evaluates taste, texture, odor, and appearance. With thorough descriptions of the sensory attributes of your products, you can make data-driven decisions to improve your product by adjusting the properties to achieve a desirable result.
It is necessary to not mistake sensory testing for food tasting; it involves analyzing the food's color, aftertaste, tactile stimulation, and aroma. The sensory analysis also goes further to test the auditory response of the consumer while interacting with the product. Armed with a clearer perception of how consumers view their products, you can confidently work on its attributes to improve and maintain high quality.
Consequences of Poor Consistency in Food Production
An effective sensory analysis program can help avoid consequences affecting your revenue, brand, and productivity.By implementing sensory testing in your processes in a timely and reliable manner, you get better results that can help you maintain the quality of your product.
Business Revenue
In the food and beverages industry, the lack of consistency can adversely affect your business revenue. Besides losing considerable revenue because of consumer rejection of your product for poor quality, you also face expenses from recalling your product from the market shelves. Additionally, regulatory bodies can initiate product recalls or impose fines for failure to adhere to industry testing guidelines.
Consumer Reputation
The consistency of your products significantly impacts the way consumers view your business. Consumers expect to get what they pay for, which refers to good quality products. Inconsistency means consumers do not know what to expect and hope for the best when purchasing your product. A lack of consumer confidence in your product can tarnish a brand or company's reputation.
Production Efficiency
Maintaining a recommendable level of consistency in food testing requires that you implement practical strategies and productive workflows that help you improve the quality and quantity of your output. Inconsistency in food production translates to the lack of efficient systems. The lack of consistency results in the waste of resources from failing to utilize techniques better and negatively impacts the product quality.
Setting and Maintaining the Baseline for Consistency in Sensory Testing
It is imperative to implement consistent sensory testing in food production to ensure high quality and market success for your products. By continuously testing the sensory attributes of your products and how consumers interact with them, you can build a database where you can get actionable insights to promote your business's growth.
There are various applications to avoid bias and get the best objective results when performing sensory analysis:
Define Your Target Audience
Start with addressing the type of consumers you are producing for, including their preferences and why you believe they are the best target audience for your product. Matching your sampling frame with your target audience helps reduce bias as much as possible.
Don't Suggest Specific Outcomes
Inferring any outcome before you get the analysis results from the sensory testing introduces bias in the process. Suggesting specific results also includes performing the tests in environments that influence the testers' decisions. Give test instructions in a clear, straightforward, and neutral tone, and analyze the results on actual user data rather than how you felt they interacted with your samples.
Mix Up Your Samples
You can also avoid bias by mixing up your samples for testers to give objective answers without playing favorites. You can use a concise rating system for testers to rate the samples' taste, smell, and other sensory characteristics.
How a Food and Beverage LIMS Improves the Efficiency of Sensory Testing
A laboratory information management system (LIMS) enables you to track your workflows with accurate analysis, automated processes, and seamless integration with lab equipment.
Detailed Reporting
LIMS accurately manages the documents and reports from the testing, eliminating any human error while gathering the results. From comprehensive descriptions of the samples to a conducive database where you can easily access the results, LIMS enables you to record the data without hassle.
Extensive Analysis
With LIMS, you can baseline and compare the results appropriately. You can also examine the sensory testing results and quickly notice trends that you can use to make decisions. LIMS enables you to connect the answers with the samples that may be problematic, so you can assure that your lab maintains the highest possible quality standards. With a food and beverage LIMS in place, you can be confident that your lab manager can create an efficient and effective testing environment that your stakeholders demand.
Sensory testing involves
keeping track of the baseline data,

comparing the results, and

seeking actionable insights to improve your products.
Trying to perform such activities on paper alone is arduous. Integrating a food and beverage LIMS with your testing processes makes it convenient and gets more out of your results.