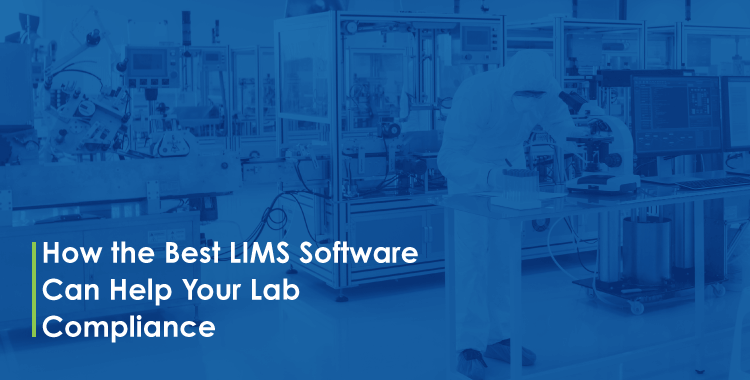 Regulators are ever increasing scrutiny into labs and testing environments, including pharmaceutical development, compounding pharmacies, and others, to enforce compliance with industry standards. Audit findings of noncompliance may result in consequences as severe as loss of accreditation or even termination. Implementing LIMS software can help resolve or even get ahead of noncompliance by automating laboratory processes and documentation. LIMS software offers the automation of detailed sample documentation from laboratory receipt through storage, testing and disposal, along with detailed reports and tools that are tailored to ensure accurate information is captured and reported to meet the most stringent of regulatory expectations. The software is designed to adhere to industry best practices and is objectively validated; the more standard a software implementation can be, the more confident its users can be in the processes it contains. This is valuable for auditors, who routinely ask lab managers about how the LIMS implementation was executed, specifically focusing on the degree of customization and subsequent validation.
There are multiple levels of regulations to which laboratories must comply. Of course, there are the industry requirements—including GMP, CLIA, and HIPAA—with which most lab members are generally familiar. Less discussed, but no less important, are the software requirements that guide the collection and storage of data associated with samples and laboratory processes.
There are the latest US FDA and UK MHRA guidelines for data integrity that must be adhered to—including the most recent European guidance on data privacy and protection, GDPR, as well as the better-known FDA 21 CFR Part 11. Because of the number of potential data sources and records that could be kept, standardization was needed for data collected as well as the methods of capturing and tracking changes to that data over time. These regulations help ensure the integrity of the data and prevent fraudulent activity.
When examining LIMS software, lab managers should first scrutinize the data integrity, focused functionality and validation processes, adherence to the latest standards is what sets a lab up for success. Then, lab managers should make sure that the features driving compliance and efficiency line up with the laboratory's need.
A quality, trusted LIMS can function as a direct response to needed quality improvements resulting from an audit, or a proactive measure to get ahead of the increasing demands of regulators. Auditors are familiar with major LIMS platforms, which have implemented thorough documentation supporting the validation inherent to their configuration.
When made aware of a LIMS implementation in a laboratory, auditors will ask for details on how the implementation was carried out. Less customization is better, because it means that the software is closer to a standard implementation, which was validated by the vendor and used widely.
On a SaaS LIMS platform, the software can come with predefined workflows, which have been validated according to rigorous internal validation processes and that leverage the provider's experience and access to big data. There is no universally defined validation process laid out by the FDA or other regulatory bodies for computer systems (despite their requirement that these systems be assessed). But vendors can follow risk-based approaches to validation that might be difficult for individual labs to execute due to expertise and resource limitations.
Since compliance is a top-of-mind concern for any lab manager, the vendor has had to understand the associated needs and meet them to better ensure success. Vendors with significant industry experience have had their LIMS software implemented in thousands of labs both domestically and worldwide, paying special attention to laboratory needs and ensuring that their product delivers on them, accurately and reliably, and across different verticals.
Features of LIMS Software that Drive Compliance
There are three key aspects to how LIMS software drives laboratory compliance with regulations and best practices: organization, visualization, and automation.
Organization creates the framework in which best practices may be carried out. It all starts with standardizing the data collected by defining and configuring the required and desired parameters, so that they may be recorded and stored consistently over time. One internal checkpoint that is part of stability protocol management involves stability studies, where testing is done for samples from the same batch to ensure product quality is maintained over time; data must be generated at set intervals in order to paint an accurate picture of the batch and product quality when stored at different temperatures and humidities.
Organization also includes maintaining accurate records of the chain of custody, from sample receipt through storage, testing, and disposal. Before the implementation of LIMS software, laboratories may have inefficient naming schemes, with individuals hand-documenting all aspects of their sample handling, storage, and usage; in turn, this opened the door to everything from human error through tampering. With LIMS, the use of barcodes attached to individual samples drives accuracy, consistency, and accountability.
Visualization helps lab managers and any other concerned lab members to report on sample testing and usage, and recommend optimizations where needed. The fact that all sample data is collected electronically makes it easy to compile into reports. As data becomes available across multiple timepoints or batches, trends may become visible that in turn can be used to improve lab operations or intercept compliance issues before an audit. And rather than enforce through auditing, compliance data is visible and transparent for all users; everyone in the lab has access to the tools they need to drive compliance with best practices.
Visualizations also make it easy to set and monitor key performance indicators (KPIs), and to obtain a birds' eye view of laboratory processes. This can help identify points of strength as well as vulnerabilities, which need not be non-compliance—even inefficiencies count here. There are a wide number of reasons why inefficiencies may occur, ranging from lack of training through overburdened lab members; being able to spot these inefficiencies is the first step toward correcting them and preventing future issues.
Adding power to the organization and visualization of LIMS software is the workflow automation, which removes human error while allowing for further power in documentation. The software itself comes pre-configured to contain best practice workflows that adhere to GMP and GLP requirements, and that are recognized by auditors. These workflows are complete, with all necessary tracking built-in from start to finish.
Automation allows the LIMS software to capture more details than could be captured manually—and the data is more accurate, especially if the LIMS can communicate directly with lab instruments and software. Transcription errors are completely avoided since documentation is automatically performed within the software platform. A quality LIMS software takes things a step further by flagging any items that fail specifications so that they cannot be released without further review.
Between automation and organization, LIMS software creates and enforces a comprehensive, accurate audit trail. This accounts for all samples and their associated results, while also capturing all changes made to samples, tests, and results.
Top-quality vendors of LIMS software work hard to ensure compliance with regulatory best practices and guidelines for maintaining data integrity, and take measures to fully validate their platform. By aiding with organization, visualization, and automation, LIMS software such as LabWare LIMS can render compliance routine for any laboratory.
How LabWare LIMS Helps Labs With Compliance Regulations
Following the principles and best practices outlined by GLP, GALP, cGMP, and ISO 9001:2000, as well as the FDA and MHRA Data Integrity guidelines, LabWare's LIMS offering is specifically designed to:
Allow for configurations—as opposed to customizations—and which are centrally managed;
Audit itself for configuration changes and modifications of raw data;
Allow for configurations and language translations without altering the source code;
Conform to "Closed System" requirements per FDA 21 CFR Part 11;
Conform to GAMP 5 Guidelines per "Category 4 – Configurable Software Package."
LabWare's public Statement of Conformity provides further details.
The development cycle of LabWare LIMS follows standard operating procedures (SOPs), including thorough documentation of all software changes. LabWare also has an internal ISO-trained auditor who periodically reviews all documentation to ensure compliance with best practices. LabWare customers also closely scrutinize the product to ensure it meets their compliance needs, providing valuable input that is used to further reinforce best practices.
One need shared by all laboratories is a way to document data and track any changes, including who initiated them and when they were performed. Such measures can help prevent errors and even fraud. LIMS software effectively acts as a third party, providing objective documentation of these changes. LabWare's LIMS is designed to satisfy all of the components of ALCOA+, which are core principles designed to protect data integrity.
Lab managers can review how LabWare's validated workflows operate within their laboratory's processes. Many adopt the validation packages straight out of the box, while others augment it with laboratory-specific validation that surrounds their actual uses and applications of the system. The latter is particularly prevalent in industries with more stringent guidelines and rigorous requirements.
Whether a laboratory chooses to augment the validation or not with additional measures, laboratories can rely on LabWare to deliver a robust solution that has a long history of not just successful laboratory implementations, but also of successful audits.