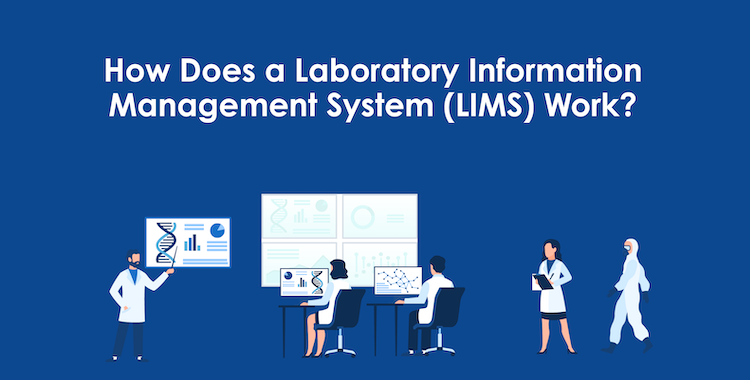 A Laboratory Information Management System (LIMS) is an application built around a centralized database of samples and any meta data, results, workflows, and instruments associated with them. This not only allows a laboratory to remain organized, but also facilitates efficiency, transparency and compliance.
What does LIMS mean?
A LIMS is often referred to as a Laboratory Informatics Software (LIS), Lab Automation Software (LAS), or Lab Management Software (LMS), but at times this is a misnomer.
What's the Difference between LIMS and LIS?
A LIMS and a LIS are actually not considered to be quite equivalent, because although they serve similar functions they differ in where they are found. A LIMS is found in industrial settings, such as pharmaceutical labs, where they handle batches of samples and follow both FDA guidelines as well as good manufacturing and laboratory practices (GMP, GLP). A LIS, on the other hand, is found in clinical settings, where they report on individual patient samples and must comply with HIPAA, as well as guidelines from hospital accreditation agencies. Some of the more feature rich LIMS can actually perform both these roles.
What's the Difference Between LIMS and ELN?
A LIMS can be used in conjunction with an electronic lab notebook (ELN), which organizes lab experiments and can be highly personalized for each individual user or test being performed. They can overlap in referring to samples and tracking sample outcomes, but ELNs tend to focus on individual experiments, while a LIMS will center around tracking samples and collecting and reporting data.
How Does LIMS Work: 4 Key Considerations
The central reason to implement and use a LIMS is to log, track, record and report on samples and scientific data in a structured, consistent manner. These needs remain the same, although LIMS capabilities have grown exponentially as computers and mobile devices have become everyday parts of life even beyond the laboratory. Ideally, each sample is documented and tracked through its entire lifespan, from when it is initially created, introduced into the lab and through to its usage and disposal.
The high level of sample tracking and reporting that is possible with a LIMS makes it easier for compliance with laboratory best practices (GMP, GLP) to be carried out and enforced. Because the recording of certain data becomes automatic with a LIMS, laboratories can pay closer attention to the handling and usage of samples and optimize their processes—including training, if need be—accordingly. Better sample maintenance and handling means more reliable experiments and results.
There are four key considerations to keep in mind when answering "how does LIMS work?"
Consistent sample management is tricky and time-consuming.

Before the regular implementation of LIMS, individual researchers would devise their own naming schemes and would hand-document their samples as well as their usage; aside from how time-consuming this was, it also opened a lot of room for error. With a LIMS, a barcode can be assigned to each sample, which is scanned during major sample lifespan events like storage and usage, driving accuracy and consistency in how samples are managed.

Interactions with machines can improve documentation and workflows.

Many LIMS can now connect to laboratory equipment. They can import sample details or export sample data, whether for storage or straight into other applications for further processing or analysis. Many LIMS will even read errors from testing or experimental runs and flag them when appropriate, or they move the samples onto other protocols or equipment for further investigation or experimentation.

Automatic reporting and visibility of sample data.

LIMS monitors the sample's entire journey in the laboratory, and so it necessarily has the sorts of information needed for reports, decision making and audits as well as ensuring quality controls. Because LIMS usually stores data centrally, often in the cloud, it's easy for scientists to access up-to-date, real-time information, no matter if they're in a lab, at home, or even on the road.

Data integrity can be maintained.

Without LIMS, there is extensive room for error when it comes to sample data collection, and even the maintenance of a chain of custody. Manual documentation can rapidly become cumbersome and error prone, particularly as the number of samples being tested together grows—and this can happen often, particularly in a testing environment with extensive controls and significant analysis replication.


Top Use Cases for LIMS
Let's look at some of the top ways and goals towards which laboratories implement LIMS and meet their everyday needs:
Sample Management
Laboratories often have repositories of controls—produced in batches—for their experiments, in addition to the actual testing or experimental samples themselves. Being able to document, track, and manage inventory relating to controls and samples helps scientists have what they need, when they need it—and eliminates the time-suck and errors that come with manual processes.
Lot Management and Release
As noted, batches of controls or samples are often utilized in labs. A central LIMS helps monitor not just batch usage but also batch performance, and also allows for the tracked distribution of lots among lab members. A bad batch can be easily, and often automatically, identified and if needed recalled. As data for previous similar batches is readily available, results can be seen in the wider context of a product rather than the narrow view of a single batch.
Stability Study Management
Generating data over time on a product to determine how it should be stored and how long it can be stored is a critical component in any medicinal product development. A good LIMS will allow scientists to set up and manage an inventory of samples to study the impacts of storage at various temperatures and humidities, track that samples are tested when needed and that the correct tests are performed, and help predict future degradation through data trending. These studies often involve multiple batches and are often a complex matrix of testing and last years, making manual controls and processes unreliable and prone to error—particularly for laboratories managing multiple products. The use of a LIMS can dramatically simplify the setup and management of a study and improve the accuracy and efficiency of its execution.
Environmental Monitoring
Establishing a reliable and regular environmental monitoring program is an important part of producing anything intended for human consumption to ensure the location where you perform manufacturing, the equipment you perform it on, and the water you utilize in the process are all clean and germ-free. An environmental monitoring program can also be used to regularly verify water supplies are of suitable quality at the point of delivery. A LIMS can help with regular testing of a manufacturing environment, including before and after checks for a batch manufacture or the quality of water throughout a distribution system. This ensures reliable traceability for each sample taken back to the people and/or environment that could potentially be impacted by the detection of unwanted bacteria or inappropriate quality.
Reporting Internally
From institutional audits through routine laboratory maintenance, LIMS creates audit trails that accurately document sample storage, consumption, and even sample results and their subsequent data analysis. This level of automatic reporting and centralized data access allows for greater accountability by all lab members. It also facilitates better discussions of outcomes, decision making, team optimization and easier compliance.
Reporting to Clients
Being able to document sample data accurately and thoroughly confers the highest level of transparency. Anyone examining the data from a laboratory run to these high standards can place trust in the outcomes, which makes external reporting a positive experience.
Minimize Resource Consumption
Because individual lab members don't need to spend time trying to accurately collect and organize all of the data surrounding their samples, they can spend more time doing the work and analysis. Additionally, use of a LIMS makes it quick and easy to find samples, which saves time and cost trying to hunt down or potentially regenerate necessary samples.
The modern laboratory experiences an ever-increasing demand for greater throughput, handles larger volumes of data and has to meet more stringent regulations. The implementation of a LIMS system brings control and transparency to the laboratory, improving efficiency through better workload management and automated reporting, improving compliance through built in transparency and controls, and promotes faster and better decision making through data utilization and informatics. Choosing the right LIMS system for your laboratory can transform daily operations, enabling you to achieve more with less and have confidence in every result generated.